Breeder of quality Jack Russell Terriers since 2003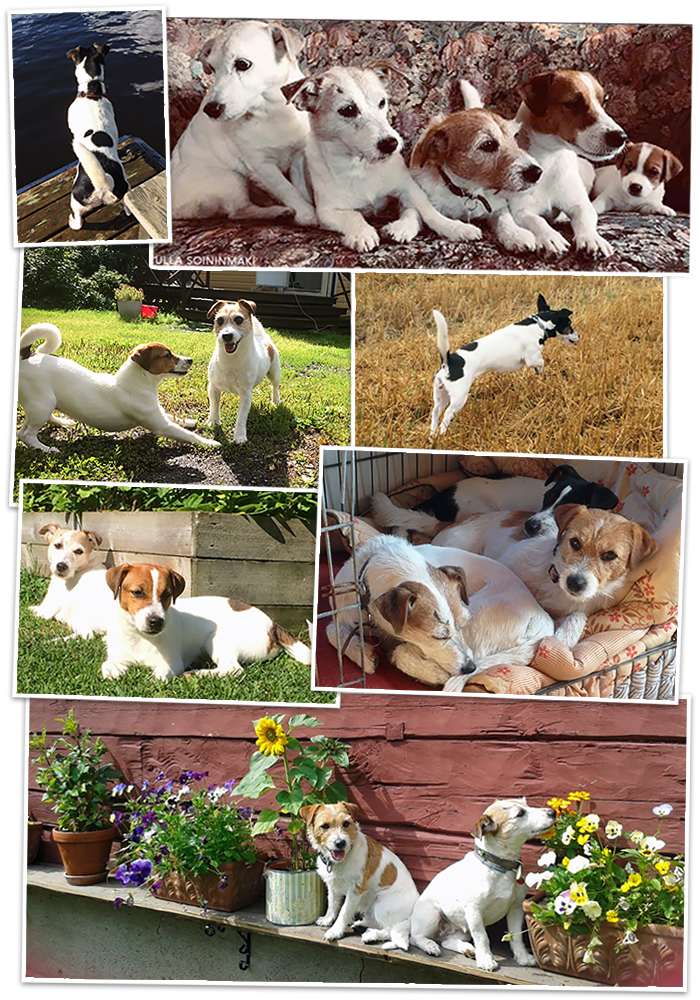 Our jacks – though we do show and breed them – are also and even mainly beloved family pets living inside the house. We breed selectively and only if we are interested in the combination for ourselves to further our own breeding.
We live in Lempäälä, next to the city of Tampere. My husband Ari and I have two children. We have always had animals from frogs to birds, rabbits, horses, and dogs of course. Previously we have had dogs from several breeds: American and English Cocker Spaniels, Irish's Wolfhound and German Shorthaired Pointer. For a long time we had only Jack Russell Terriers but since 2010 we have had also one German Shorthaired Pointer. Our first Jack Russell and foundation bitch of our breeding was FI & LT CH, FIJW-02, LTW-04 Sincere Sheena of Jack's Paradise (born Nov 21st 2001, died on March 19th 2006 while hunting). Since her we have been immersed in the world of Jacks.
The puppies are reared inside the house and after few weeks of peace and quiet the dam and puppies join the pack to socialize the puppies to other dogs, humans and everyday life. The puppies go outside several times every day if the weather permits (the winters in Finland can be brutal with temperatures as low as -30 Celcius degrees). My children are also interested in our jacks and are already veterans in the dog world.
I am a member of Finnish Kennel Club, Finnish Jack Russell Terrier Club and Finnish Dog Breeders' Association SuKoKa.
Olen myös SKL:n valtuuttama tunnistusmerkitsijä.